We value "Informed Consent".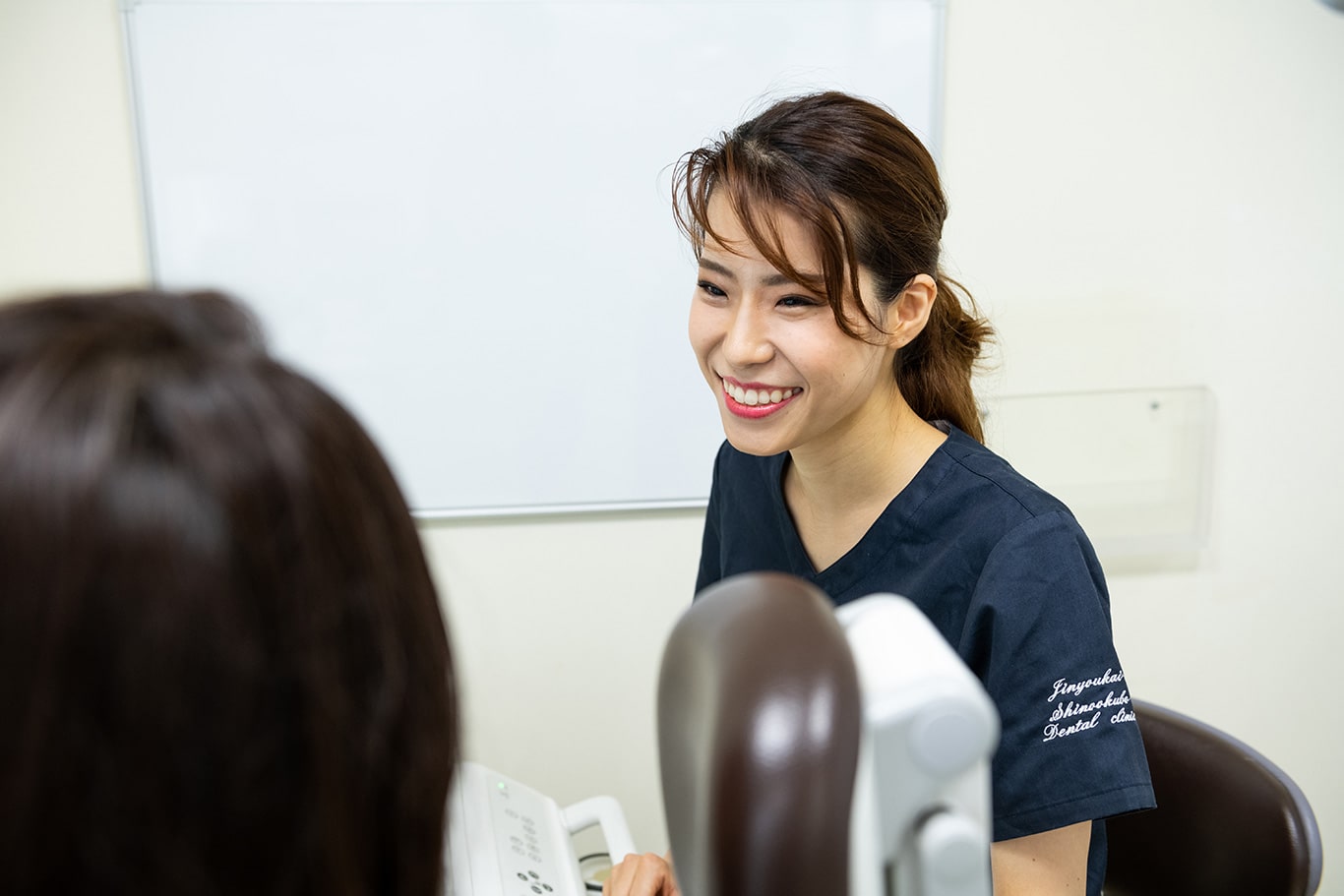 We believe that the most important thing in dental treatment is building a relationship of trust with patients. Sharing information is essential for that.
At our hospital, we value informed consent, which is taking time of interview and carefully explain about the period and cost of treatment.
Certified as "Family Dentist Functional Enhancement Dental Clinic"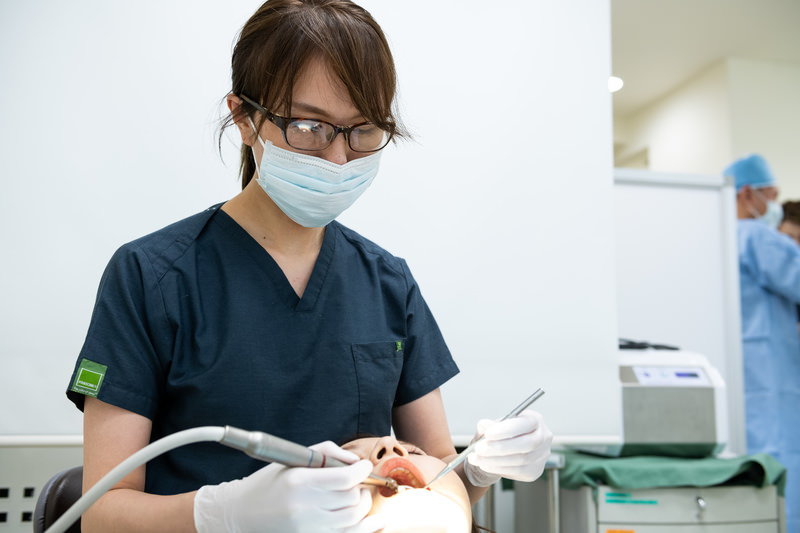 We have been certified as a "Family Dentist Function-Enhanced Dental Clinic" with a full range of preventive treatments that extend the healthy life expectancy.
You can get effective preventive dentistry through insurance treatment.
The emphasis is on chewing correctly.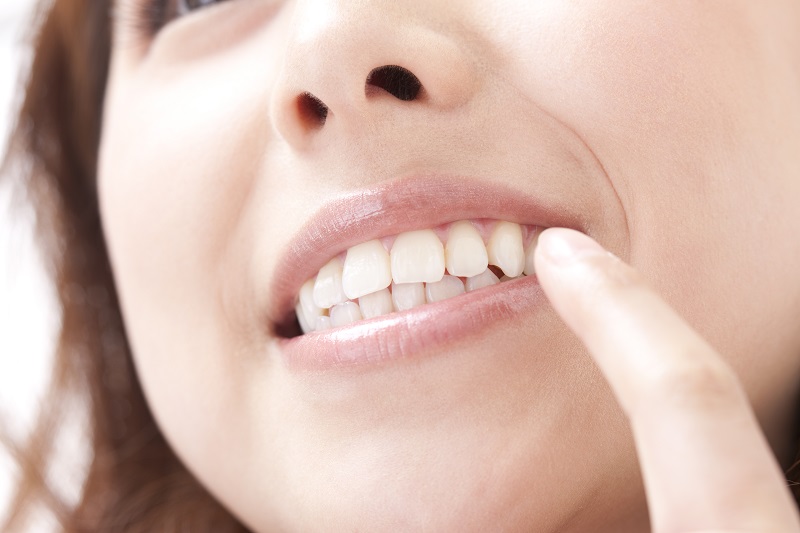 Proper chewing helps reduce gastrointestinal burden, stimulates taste and touch, and prevents tooth decay and bad breath due to increased saliva.
It is also believed that chewing will increase blood flow to the brain and activate the brain, which will help prevent dementia and aspiration pneumonia.
In addition, increasing the number of times you chew will tighten your facial muscles, which will rejuvenate wrinkles, sagging, and aged mouth.
Careful attention is paid to minimize pain.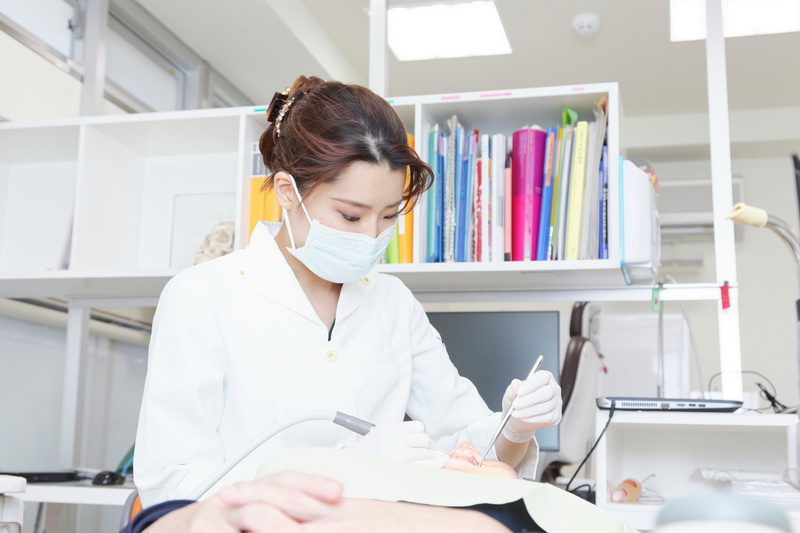 Although anesthesia can be used for pain-free treatment, we also minimize pain during injection of anesthesia. Surface anesthesia is performed in advance to suppress the puncture pain of the anesthetic injection needle, and the use of an ultrafine injection needle causes irritation to the pain point where pain is felt.
In addition, by using a cordless electric syringe that warms the anesthesia drug to about body temperature and keeps the pressure constant by IC control, pressure pain when the drug comes in is suppressed.
Greeting
At the Shin-Okubo Dental Clinic of the Jinyokai Medical Corporation, ensuring safety and security centered on the founder's spirit of "Delighting patients," "Helping a large number of patients" and "Friendly care", and to provide quality medical services that are trusted and trusted.
For that purpose, all the staff always strive for self-transformation (self-evolution) and self-improvement (brush-up).
I try to act with below things in my mind.
"Heart"... keep promise
"Righteousness"...doing the right thing
"Jin"... Caring for the other person
Dream as a Dentist
As many patients turn possible to chew quickly and enjoying it.
In addition, I hope that we will be able to live up to our expectations and achieve even better results, extending our healthy life expectancy.
Specialized Diseases
I am good at all-round such as root canal treatment, periodontal disease treatment, denture (partial denture/full denture), occlusal treatment, implant, etc.
Year of birth: 1962
Education: Kanagawa Dental University
Hometown: Tokushima
Favorite Words / Altruistic heart
Hobby / Walking, Running, Delicious meal, Watching Netflix
Respect Person / Mr. Shigeo Nagashima, Mr. Kakuei Tanaka
What's Important / 8 hours of sleep, keep own rhythm routine
Greeting
"We want to support the health of many people through food," and this business opens in this area for 65 years.
As the average life expectancy of a person is extended, the content desired for dental treatment has changed in various ways.
The basis of treatment is a wide range of support and effective use of insurance medical treatment for infants and bedridden elderly people.
In order to further enhance it, we have acquired the "Family Dentist Function Enhanced Dental Clinic" certified by the Ministry of Health, Labor and Welfare.
On top of that, we aim to become a clinic with established upgraded treatment skills so that we can maintain a healthy life expectancy and meet the expectations of the individual's desired oral environment.
Dream as a Dentist
Creating a clinic that combines the latest medical technology with the expansion of regional medical care
Specialized Diseases
General treatment from infants to adults and visiting dentistry
Education: Kanagawa Dental University
Favorite Words / Harmony
Hobby / Classic and art appreciation, Travel
Respect Person / Mr. Kohnosuke Matsushita
What's Important / Efforts to think about the essence of things
Assistant Director Yoshie Inoko
Greeting
I take the philosophy of our hospital as our basic stance and treat it with aspiration.
I would like to listen to the requests and concerns of each patient and provide the best treatment for each patient.
In addition, I will continue to pursue a wide range of skills and knowledge so that we can support medical care that is advancing day by day.
If you have any questions or concerns, please feel free to contact us.
We support your health promotion.
Dream as a Dentist
Patients who met me, everyone can feel "happy to eat" and "happy to eat"
Specialized Diseases
Comprehensive medical care (Periodontal, root, caries, defect prosthesis: Denture, implant)
Education: The Nippon Dental University
Hometown: Tokushima
Favorite Words / The difference between a famous person and an ordinary person is the difference in the amount of something
Hobby / Watching Netflix, Dining with friends
Respect Person / Mr. Bill Gates, Mr. Masayoshi Son
What's Important / Always be a medical person Health management
| | |
| --- | --- |
| Address | 2th floor of Sun Building,2-4-1 ,Hyakunincho, Shinjuku-ku, Tokyo 169-0073 |
| Phone number | 03-3367-6480 |
| Nearest rail station | JR Shinokubo Station |
※Closed Sundays and holidays